South Florida Faux Finishing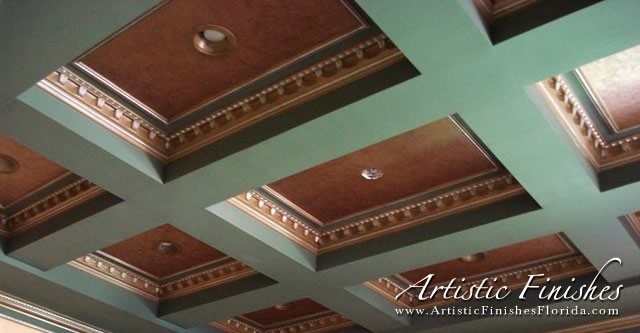 Faux Finishing Services
Ragging
Ragging on and ragging off are techniques that have become increasingly more in style in the last few years. Creating the random natural look of "scrunches" across the expanse of your walls can be a challenging and exhausting task. Artistic Finishes has years of experience using these techniques that will save you time, frustration and the anguish of getting it "just right". We'll get it right for you.
Color Washing
When blending colors to create the color washing finish, Artistic Finishes can deliver the look you are hoping for. Like many of the specialty finishes we provide, color washing requires time and talent. Entrust your walls, especially those high walls, to Artistic Finishes.
Striping and Shadow Striping
To achieve the high class look you've always been wanting, Artistic Finishes can apply the striping technique to enhance any room. In a room with dark furniture, striping can actually lighten the appearance of your room.
Wood Graining
Maybe you are installing new kitchen cabinets and you would like your wood grain door (or other) to match. Ryan can match with impeccable results. His keen eye for color and detail makes it easy to rest assured that your home or business is in good hands - the hands of a professional.
Faux Finishing Photo Gallery