Faux Finished Medallions in Davie, Florida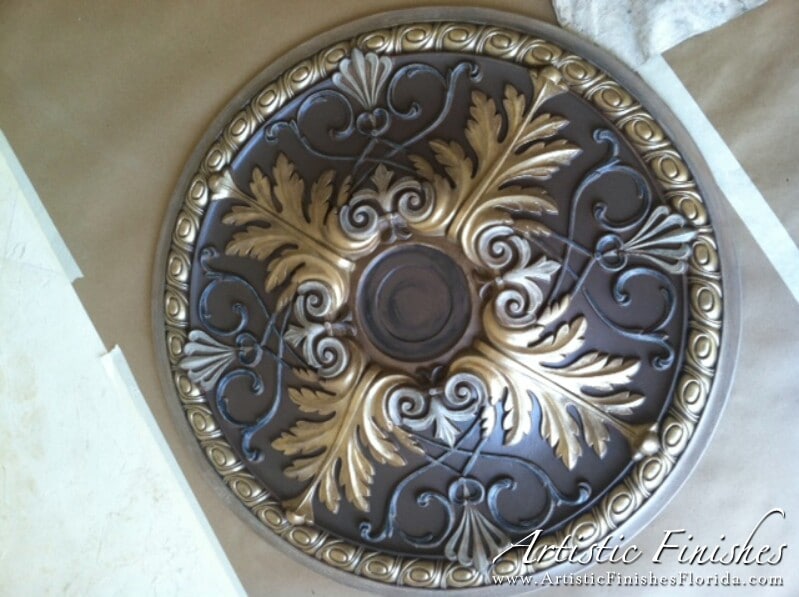 On a recent job in Davie, Ryan was asked to Faux Finish a number of medallions, some of which are pictured below.  There were six medallions all together ranging from 2 ft. to 6 ft.  Ryan used colors from the customer's existing furniture to tie in to her new home.
To save time, Ryan brought some of the medallions home to finish at night.  I even got to help out base coating two of them.  With the Olympics in the background, we were a good painting team at home.  It was rather interesting to see an ordinary piece of white compressed plastic transform into a glamorous piece of furniture (Ryan did the glamorous part).
He also used the same colors to Faux Finish some of the ceiling as well.  It turned out awesome!  The customer is now moved in and Ryan looks forward to return to do some more painting in the future.